Top  MKV format video players for Mac OS
MKV is the most popular video container format used these days for playing a lot of video or audio codecs. The MKV format is a video container format used for high definition videos, the video container other than the MKV, are less responsive toward the high definition forms. The previously used Matroska formatis popular with various kinds of HD videos, but the drawback is that it is hard to play MKV in QuickTime Player or iTunes on Mac. So the need of other MKV players rose and the MAC users start using other video players supporting the real time playing of the video format. Here we tried to bring the best MKV format video players for Mac OS based on the various user ratings and the reviews provided.
ElmediaMultiformat Video Player
The Elmedia player is the most popular video player on Mac app store that support various video format and can play different video formats through a single media player. It can better play your MKV as well as Matroska video format, also support other format and can smoothly play them. Additionally to MKV, Elmedia player supports an impressive amount of other file types including uncommon formats.The Elmedia player has the features which help it to show the subtitles after automatically uploading  and their appearance can be customized manually like encoding, size, font, color, etc.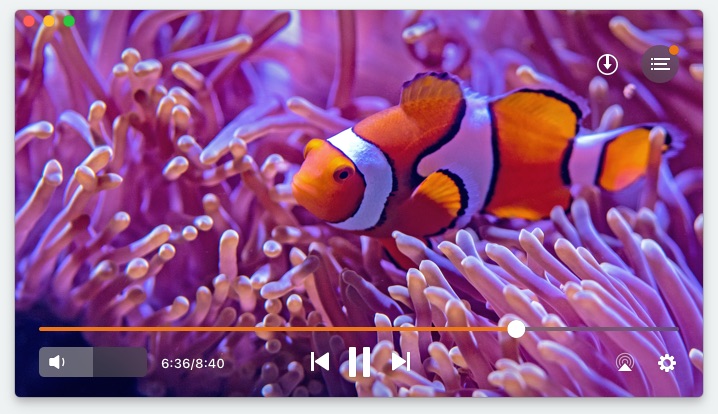 VLC Media Player
VLC Media player also supports                 MKV format and can play MKV with full compatibility and supports most video and audio streams, that you can find in an MKV file. When you have VLC you most probably you do not need any other video player. You can play MKV on Mac with this software.
Mac Blu-ray player
Mac Blu-ray is a free video player available on the Mac app store. This media player has user friendly interface and also have the MKV decryption capacity to play MKV files smoothly. It supports other formats such as MOV, FLV, WMV, MPEG, RMVB, MP4, MP3, WMA etc.